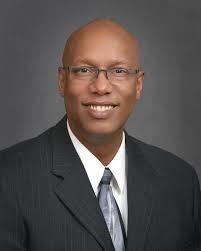 Phone:
Email:
Degrees and Certifications:
Mr.

Mark Rockeymoore

I'm a father first and foremost. My children are what I'm most proud of in the world. They have grown and are growing up to be wonderful human beings in the world and I attribute that all to their mother and God's Divine Grace.

As for me, I'm a military brat, the child of Hazel and Thomas Rockeymoore, born in Paducah, Texas. My father served 20 years until retirement in the Air Force, giving his children a worldly background of travel and wide human experience. My mother (RIP) was a school teacher and a military Education Counselor. My sisters, Maya Rockeymoore-Cummings and Meredith Rockeymoore-Brooks are accomplished in their fields, both doctors of Political Science and Pediatric Anesthesiology, respectively.

I've been a soldier, almost 5 years of active duty in the Army ending with Desert Storm in 1991. I exited the military with a service medal, some awards (AARCOM & 2 AAMs) and an honorable discharge before heading to Prairie View A&M University, where I graduated with a Bachelor's degree in Geography, I went on to complete the Master's degree in Environmental Geography at Indiana University-Bloomington and to attain ABD status while pursuing a PhD in Geography Education at Texas State University-San Marcos.

I've served as a Geographic Information Systems (GIS) Analyst, Manager and Consultant. I've served the city of San Marcos by driving Glass-bottom boats at the Meadows Center for Water and the Environment and teaching about our special river and sacred springs. I also began working in high schools here in San Marcos as a paraprofessional at the High School before gaining my alternative certification to teach English Language and Reading Arts (ELAR) at Del Valle High School, outside of Austin, TX, where I stayed for 4 years, honing my craft.

I have returned to San Marcos CISD and the High School! I currently teach English I and am also the sponsor for the Chess Club! I love serving my students and their families, teaching them the power of the word and the importance of being able to communicate well in life, no matter what jobs or careers they end up pursuing after high school. The most successful people in the world are those who can communicate and inspire others! Serving others in life is also an important lesson to teach, early in life.

I have been serving my communities since I was a pre-teen. From my early years in the Cub Scouts through the Webelos, culminating in my election as Senior Patrol Leader for my Boy Scout Troop in Del City, Oklahoma at 14 years of age, I have been both humbled and blessed by my peers to be chosen to lead. This trend continued in the military, exemplified by my appointment as Assistant Platoon Guide by our Drill Sergeants in my Basic Training Unit.

As a PhD Candidate in the Department of Geography at Texas State here in San Marcos, I was appointed to the Graduate Student Council in its first semester of existence in 2005. In 2006 I was re-appointed to the GSC but chose instead to run for a seat in the Associated Student Government, which I won.

I was blessed to be elected to the San Marcos City Council in December of 2018 after a runoff where I carried the day with 64% of the total vote. I, we - as a Council, a city, a state, a nation and a world - have since been tested by an extraordinary series of events leading to a changed and continually changing world.
Dreaming and Communicating to create a Life Students Love

Posted by

Mark Rockeymoore

on

1/5/2023 11:30:00 AM
Working for the City of San Marcos!