Deputy Superintendent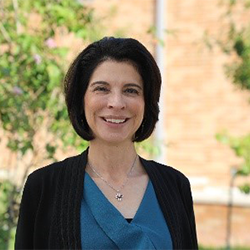 Phone: (512) 393-6731
Email:
Degrees and Certifications:
Dr. Monica Ruiz-Mills

Monica Ruiz-Mills holds a Ph.D. in School Improvement at Texas State University, and a Master of Music and Bachelor of Music Education from The University of Texas at San Antonio. She earned the Principal Certification through Region 20, Cohort XIII. She is currently the Deputy Superintendent for the San Marcos C.I.S.D. Dr. Ruiz-Mills has been an educator for 30 years. She has served as a Fine Arts Coordinator in the Harlandale I.S.D. and as an Assistant Principal for Curriculum and Instruction in North East I.S.D. Dr. Ruiz-Mills was a Band Director for 22 years, holding positions at the middle school and high school level. Professional affiliations include Texas Band Masters Association, Texas Music Educators Association, Texas Association of School Administrators, the University Council for Education Administrators, American Association for Teaching and Curriculum, and the American Association of University Women.
Executive Assistant to Assistant Superintendent of Teaching, Learning & Assessments
Phone: (512) 393-6731
Email:
Degrees and Certifications:
Executive Director of Innovative and Special Programs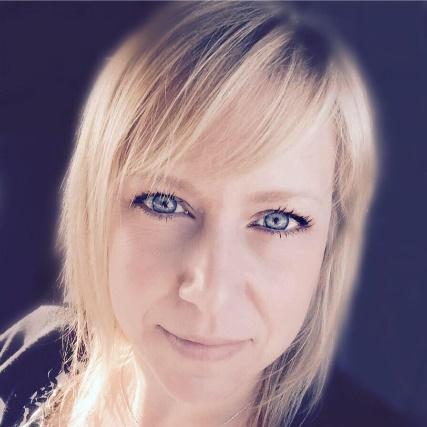 Phone: (512) 393-6929
Email:
Degrees and Certifications:
Nicole Dray

Nicole joined San Marcos CISD as the District's Director of Elementary Curriculum & Federal Programs in July 2013, and in July 2016, became the Executive Director of Elementary Administration, and in 2018 has taken on Innovative and Special Programs. Previously, she was an elementary principal in Edgewood, New Mexico where her school earned the distinction of being ranked 9th in the state. She earned her Bachelor of Fine Arts degree from Minnesota State University, followed by her New Mexico K-8 Teaching Certification and Master of Arts in Education, Curriculum and Instructional Leadership through the College of Santa Fe in Albuquerque, New Mexico. She earned her Education Administration Certification from the College of Santa Fe and Superintendent Certification from the University of New Mexico, and is now working toward her doctoral degree in Global Education Leadership at Lamar University. Nicole believes in equity, justice, and inclusion, and believes all children have the right to the best educational opportunities to achieve beyond expectations.
Director of Social Emotional Learning
Phone: (512) 393-6944
Email:
Degrees and Certifications:
Director of Educational Technology
Phone: (512) 393-6945
Email:
Degrees and Certifications:
James D. Nevarez

James D. Nevarez, is the Director of Educational Technology at San Marcos CISD. Prior to moving to Texas in 2005, James worked for the Economic Development Corporation of Lea County as a Systems Administrator and Graphic Designer. He received his bachelor's degree in Computer Information Systems in 2004 with a minor in Marketing; and in 2011, his Masters of Business Administration from Texas State University. James is an enthusiastic basketball fan, songwriter and a proud husband and father. He is not intimidated by unknowns and focuses on educating and inspiring others to become great 'doers'. His wish is to combine his knowledge and experience to deliver the most agile IT services needed to help successfully marry technology and education.
Phone: (512) 393-6899
Email:
Degrees and Certifications:
District Testing & Accountability Specialist
Phone: (512) 393-6984
Email:
Degrees and Certifications:
Advanced Academics & G/T Coordinator
Phone: (512) 393-6918
Email:
Degrees and Certifications:
AVID District Coordinator
Phone: (512) 393-6871
Email:
Degrees and Certifications:
Director of Language and Community Development
Phone: (512) 393-6721
Email:
Degrees and Certifications:
Director of Pupil Personnel & Student Support Services
Phone:
Email:
Degrees and Certifications: