Deputy Superintendent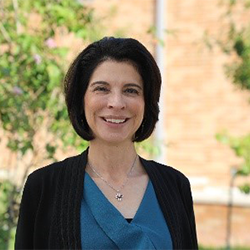 Phone: (512) 393-6731
Email:
Degrees and Certifications:
Dr. Monica Ruiz-Mills

Monica Ruiz-Mills holds a Ph.D. in School Improvement at Texas State University, and a Master of Music and Bachelor of Music Education from The University of Texas at San Antonio. She earned the Principal Certification through Region 20, Cohort XIII. She is currently the Deputy Superintendent for the San Marcos C.I.S.D. Dr. Ruiz-Mills has been an educator for 30 years. She has served as a Fine Arts Coordinator in the Harlandale I.S.D. and as an Assistant Principal for Curriculum and Instruction in North East I.S.D. Dr. Ruiz-Mills was a Band Director for 22 years, holding positions at the middle school and high school level. Professional affiliations include Texas Band Masters Association, Texas Music Educators Association, Texas Association of School Administrators, the University Council for Education Administrators, American Association for Teaching and Curriculum, and the American Association of University Women.
Executive Assistant to Assistant Superintendent of Teaching, Learning & Assessments
Phone: (512) 393-6731
Email:
Degrees and Certifications:
Director of Social Emotional Learning
Phone: (512) 393-6944
Email:
Degrees and Certifications:
Phone: (512) 393-6899
Email:
Degrees and Certifications:
District Testing & Accountability Specialist
Phone: (512) 393-6984
Email:
Degrees and Certifications:
Advanced Academics & G/T Coordinator
Phone: (512) 393-6918
Email:
Degrees and Certifications:
AVID District Coordinator
Phone: (512) 393-6871
Email:
Degrees and Certifications:
Director of Language and Community Development
Phone: (512) 393-6721
Email:
Degrees and Certifications:
Director of Pupil Personnel & Student Support Services
Phone:
Email:
Degrees and Certifications: