About Me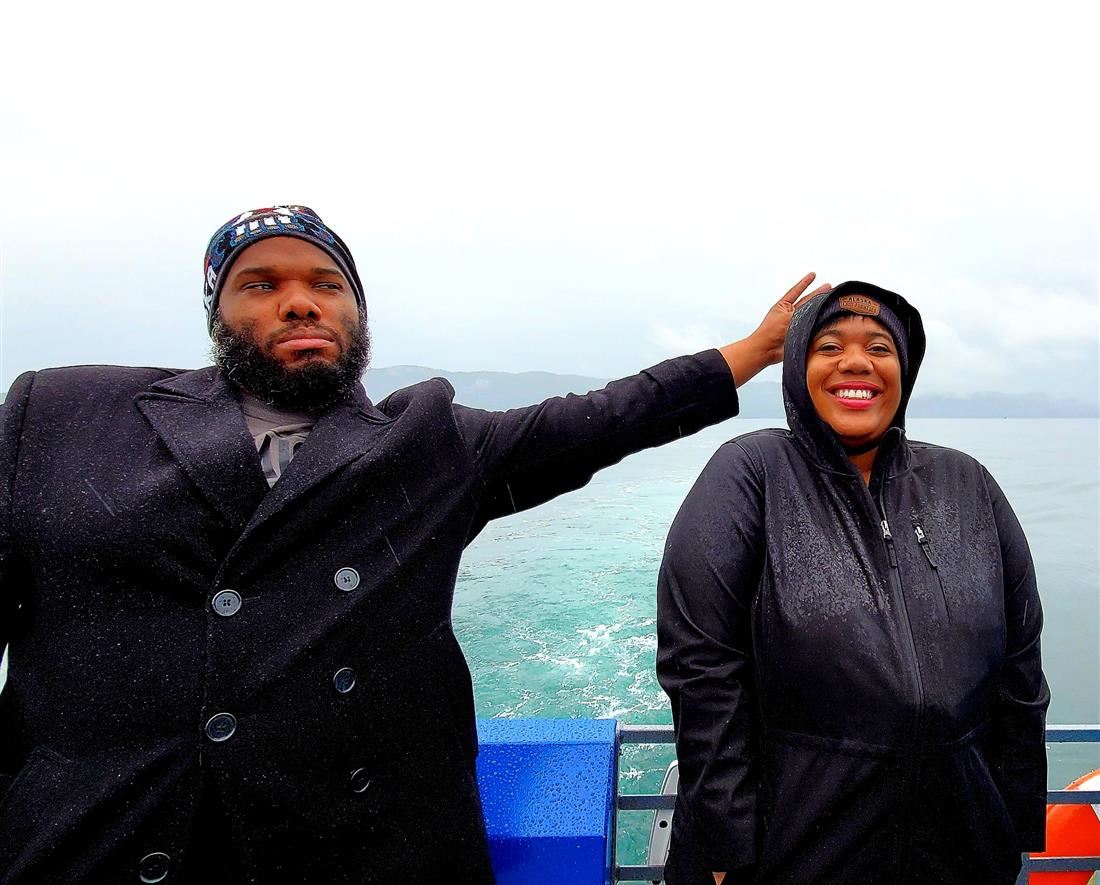 Phone: (512)393-6800
Email:
Degrees and Certifications:
B.A in Communication Studies and Mass Media M.A in Education
Ms.

Tasha Martin

Introduction

My name is Tasha Martin. I am currently in my fourth year of teaching as a Special Education English Language Arts Co-Teacher. In 2014, I received my Bachelor's degree in Communication Studies and Mass Media from Texas State University. In 2016, I graduated from Kaplan College with my Master's of Art in Education. After receiving my Master's degree , I obtained my certification in Special Education, and have worked as a Co-Teacher for the passed four years.

In the classroom, while I assist all students, I specifically ensure that students who receive accommodations, and modifications are receiving those services to help them have an equal opportunity to be successful.

Background

Teaching Philosophy: Education is not always about getting the right answer on a test. Education is taking what you've learned and applying it to your everyday life.

Teaching Style: I am very visual and hands-on. When composing an essay I love to show students how to break it down, and see the essay components as "one piece of a whole." When it comes to vocabulary, and things that require memorization, I often suggest using different colored pens, for example: vocabulary words (pink ink) for definitions (purple ink), or different colored flash cards, i.e... green cards for things you know will be easiest to remember, orange cards for things that are not too hard to remember and (pink cards) for things that are difficult and will need more attention . I have found that when students associate things they're learning with colors, it helps with retention.

Why I Teach: I teach for many reasons. One reason is that I love teaching and learning, and inspiring my students to learn. I love thinking of innovative ways to teach my students. I love sparking the curiosity in my students and teaching them how to research and find the information they seek.

Like may teachers, I was blessed enough to grow up with a handful of teachers who were my biggest support systems. They never gave up on me no matter how often I wanted to give up on myself. Their passion for education and helping students overcome obstacles was something I've always admired. I wanted a chance to be that inspiration for others.

Finally, as mentioned previously, I struggled in my classes from primary education, up through my time as an undergrad. I'm familiar with the frustration of not understanding things right away, and I know that these kids will face challenges. I want to show them that if I can take my struggles with education and build my life around facing those challenges, and asking myself what I will conquer next, then they can do the same thing. Find what they love, face the challenge and build their lives around growth. If I can spark that fire in my students, then I have done my job. Everyone needs someone in their corner letting them know that they can be successful.

Favorites:

Sport- MMA
Fighter- Cris Cyborg/ Jon Jones
Basketball Team- Spurs
Football Team- Cowboys
Candy- Gummy Bears/ Twizzlers
Holiday- Halloween
Music Genre- Alternative/ Rap (depending on my mood)
Rapper- Logic
Band- Alt_J
Color(s)- Purple/ Teal
Food- Chinese
Book- Wild Embers by Nikita Gill
Literature Genre- Poetry
Social Distancing Tutorial Times:

Tuesdays 8:20-11:40

Thursdays 12:40-4:00

I may have a meeting during some of these times, so please inform me you are needing assistance beforehand.

Thank you.
Last Modified on March 26, 2020