Meet the Teacher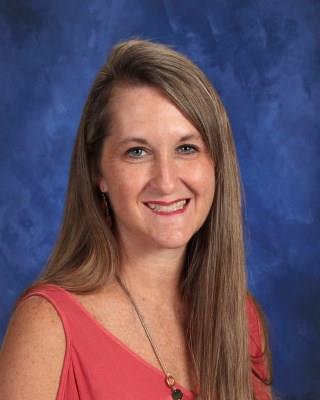 Phone: 512-393-6450
Email:
Degrees and Certifications:
BS Biology Texas State University Dec 1996 Secondary Teaching Certificate TXST University May 1999 Elementary Certification July 2017
Ms.

Heather Fissel

Dear families,

Welcome to 5th grade! Students, your last year of elementary school will bring many exciting adventures and new challenges. You will be an important part of our classroom community, and I look forward to the flavor and ideas that each of you will bring to Room 305!

This year, we will be embracing a new learning model and are sure to face some uncertainties. One thing I can promise you is that I will be here to support you academically & emotionally and to assist you & your family as we navigate the school year! What I ask from you is that you have a growth mindset, communicate with me, and never give up! TOGETHER we will grow in our abilities & knowledge, and this will be the best school year EVER!

My name is Ms. Fissel. I am a 13 year product of the San Marcos CISD, attending Travis myself in 1984-1985 and graduating as SMHS Class of '92 Salutatorian. I am a first generation college grad who is proud to have graduated Magna Cum Laude from Texas State University in 1996! I earned my Secondary teaching certificate in 1999 and my Elementary certification in 2017.

I live on a small farm here in San Marcos where I am mom to 2 amazing sons - a Senior at Tx State and a Junior at Texas A&M - along with a handful of cats, chickens, & cows! My hobbies include reading, cooking, and all things outdoors - gardening, hiking, kayaking, tubing, camping & adventuring with family and friends! Some of my favorite places include Big Bend, the Florida Keys, and the Grand Canyon!

A few of favorite things are plants, rescuing and caring for animals, any and all things purple, sweet tea, and Mexican food!

In 5th grade, we are departmentalized, so in addition to being your homeroom teacher, I will also teach you math, which I love and am passionate about! You will rotate to three other teachers - Miss Herrera - Language Arts, Miss Little - Guided Reading, and Mr. G(ullion) - Science! This is my 14th year at Travis and my 5th year teaching 5th grade math!

I look forward to getting to know you and am very excited to partner with your parents in your learning experience!

I am truly blessed to get to do what I love most - inspiring kids to become lifelong learners and helping them realize their own potential! #encourageuntiltheybelieve
General Information
My planning period is from 10:45-11:30 M-F

If you need to contact me, please email me at heather.fissel@smcisd.net or call the school office at 512-393-6450 and leave me a message.

Our 5th grade team will be using School Status as our communication tool. Once we call or text you from the app, you will be able to save that number! School Status texts can be translated into 100+ languages.