District 5 Trustee, President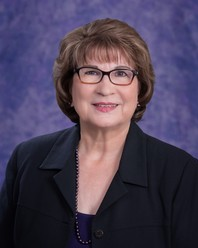 Phone:
Email:
Degrees and Certifications:
Clementine Cantu

Term Ends: 2022

Clementine "Clem" Cantu was elected to the school board in 2016. She is a retired educator with 47 years educational experience as a teacher, counselor, librarian, and public school and university administrator. She wants to use her lifelong educational experience to serve the community and says that serving on the school board is her way of giving back to the community.

Clem grew up in San Antonio attending the San Antonio public schools, and she earned her Bachelor of Science Degree and Master of Education Degree from Our Lady of the Lake University. She taught elementary school in San Antonio Independent School District.

Her Rio Grande Valley experience includes being an Evaluator and Director of Bilingual Education for McAllen School District and a librarian with Edcouch Elsa School District.

At UT Pan Am in Edinburg, she worked as counselor for at-risk freshmen, Director of High School Equivalency Program, Director of Student Financial Aid, and Personnel Director. She attended UT Pan Am to earn her mid-management and superintendent certification through their administrative graduate program.

In the Valley, Clem served on Southern Association Teams to the Marine Military Academy, Roma School District, Brownsville School District, and Ben Bolt Palito Blanco School District. Clem served on the Edinburg CISD school board. She served as secretary and vice president during her tenure on the school board. She holds Texas Education Lifetime Certification in Provisional Elementary, Professional Counselor, Learning Resources Endorsement, Professional Mid-Management, and Professional Superintendent.

Clem moved to San Marcos in 1992 to work at Texas State University as Director of a High-Risk Youth Grant through the Psychology Department. She served with San Marcos CISD as a counselor for the San Marcos High School and Goodnight Middle School for 20 years.

Clem is married to Alexander W. Caskey, and they have three children: Christopher Cantu, Julianne Cantu Mondelli, and Matias Cantu. Christopher graduated from Edinburg High School and UTSA; Julianne graduated from SMHS and Texas A&M; and Matias graduated from SMHS and attended UTSA. Clem has six lovely grandchildren.
Last Modified on June 22, 2020