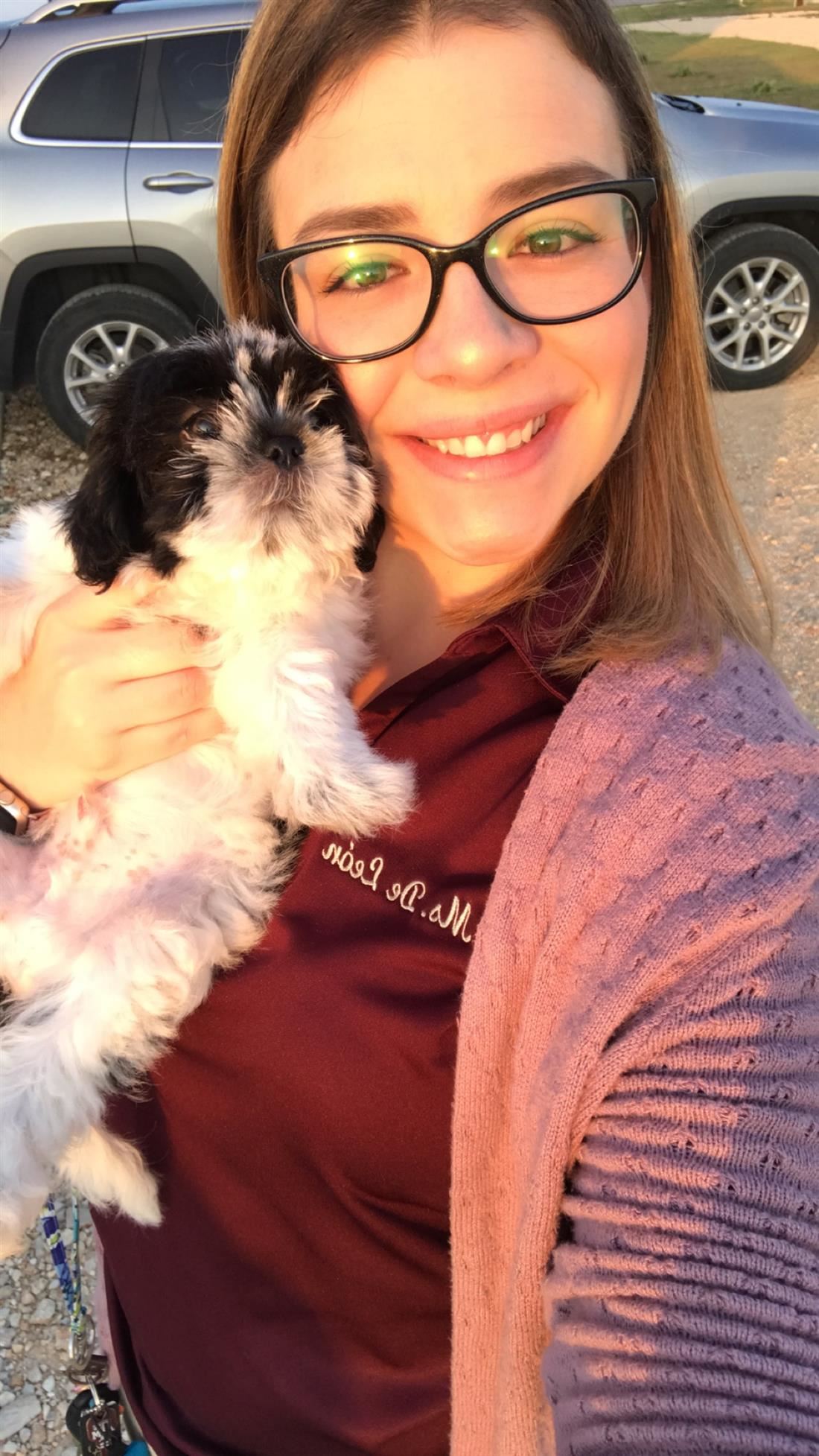 Phone: 512-393-6250
Email:
Degrees and Certifications:
TAMU- B.S. Wildlife and Fisheries Sciences TEA Certified in Early Childhood- 6th Grade
Ms.

Bianca de Leon

Howdy! My name is Ms. de Leon. I graduated from Texas A&M University - College Station in 2015 with a B.S. in Wildlife and Fisheries Sciences. I was a first generation student meaning that I was the first one in my family to go to college. I went to college with the intention of studying a subject area I was passionate about, while maintaining a strong science background. From a young age my father sparked my curiosity and passion for learning about aquatic animals. With that being said, I have one dog named Pablo, he is the most spunkiest and wild Shih Tzu I have ever met.

I grew up in a small town in South Texas named Roma. I have one younger sister, who's going to graduate from high school next year and plans to attend Texas State and pursue a degree in nursing. My mom is my best friend, as cliche as that sounds, but she really is. There is not one day I don't speak to her and she's is my #1 fan with everything I have done or pursued in life. My grandmother is my biggest inspiration, she raised 6 children as a single mother while working at a minimum-wage job. She eventually opened her own restaurant and that is how she financially supported her family. I am very proud to say that all of her children have successful careers and she always emphasized how important education was - something that is forever engraved in my mind. I remember the day I graduated and she saw me walk across the stage with my diploma in my hand - her expression and tears in her eyes assured me that I made her proud.

I've always wanted to be a teacher, because I believe it is important to make an impact on a child's life from a young age. Education is something that someone cannot rip out of your hands, it is something you will carry forever with you and I believe our children will receive a great education with SMCISD!