Meet the Teacher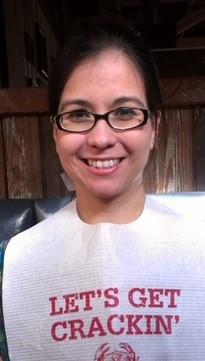 Phone:
Email:
Degrees and Certifications:
Bachelors Degree in English with a minor in Sociology 2005 Masters in Rhetoric and Composition 2009
Mrs.

Rodriguez

I truly enjoy the challenges that come in working with students that are striving to graduation with their cohort. I strive to apply various pedagogical teaching methods to develop the efficacy of each student. My focus is in English 1 course work, English PreAP, English 1 EOC Prep, Writing Strategies, and English 11/9th. I speak Spanish for those parents who prefer to converse in Spanish with regards to student concerns. More often than not, I want to meet the student where they are and ask of them to rise to the next level of critical thinking.

Campus Information:

Classroom Number 406 / Most of all assignments will be on Canvas. Click the link to CANVAS HERE

All ENGLISH CANVAS COURSES will be held in-person room 406. I will be posted per day and open during the student' s assigned class period on Canvas in models. Students must use their log in creditials as stated on registration to be allowed to complete the course work.

If a student cannot attend in-person class due to extenuating circumstances, the student can emaile me direclty at gina.rodriguez@smcisd.net and view all the assignments on Canvas which will be dated and mosted weekly by models.

One-on-one Tutorial can be set up for student by student or parent's request: Email me at gina.rodrigez@smcsid.net for an appointment.

Mondays & Friday - Flex Time SEL Modules

Tuesday, Wednesday, and Thrusday - Regular Tutorial on Flex Eduificiency Link HERE ( log in through CLEVER)

A DAY Mondays & Wednesdays ( Odd Numbers)

B Day Tuesdays & Thursdays (Event Numbers)

Friday C Day ( ALL Classes) 25mins each

School Bell Scheudle Link HERE

General Information:

Previous Teaching Experience and Volunteer Experiences:

I teach 9th grade English 1 at San Marcos High School.

I attended the 2019 professional development with the College of Liberal Arts at The University of Texas at Austin: 3 days. See Link https://www.sanmarcosrecord.com/news/local-teachers-study-distinguished-scholars-ut

I was teacher of the year for Phoenix Learning Center 2015: See Link https://smcorridornews.com/smcisd-to-recognize-teachers-of-the-year/

I am a member of the regional reading committee for the Tomas Rivera Book award hosted by Texas State U. See Link https://www.education.txstate.edu/ci/riverabookaward/committees.html

Currently, in the 13th year in Teaching English at SMCISD. (Completed 12 year 2021)

I have volunteered Teaching ESL in the San Marcos Community with St. John Catholic Church for 5 years (2012-2017)

I have taught 3 years English / Reading Tutor for the College of Applied Arts at Texas State University.

3 years English/Mentor Tutor for the Caminos: Pre-College Access and Leadership Program Texas State University –San Marcos

4 years tutoring as the Texas State U writing center at the English Department.

Campus Improvement Efforts at San Marcos High School

I was on the Campus Leadership Team and Attendance Committee at Lamar Phoenix campus for 9 years.

I am a teacher-mentor for the Bridges Camp at San Marcos High School: A student focused confidence boosting and academic support system for incoming freshman.

Currently, I serve on the RTI/ MTSS Campus Committee in order to improve a student's general academic progress as well as overall well being.
English 1 / English 1 PreAP/ English 3-9th

Mrs. Rodriguez

1 -School issued laptop fully charged (Laptop is provided by the school and is mandatory for all academic work to be submitted)

1 - Highlighter (HEB pack of 4 at $ 1.97) for student's own use for note taking.

Please Note: student can use a spiral for keeping their own student notes. ( a composition book will be provided for notes )

1 - - Pen or pencil (during test time pencils will be provided. NOTE: MOST tests will be online/computer.)

1 – Folder with prongs/brads down the center with pockets (HEB price for 0.37) for student's own personal use/organization.

1 – Kleenex box (HEB price $1.47) ( helpful for all students in class)

1- handsanitizer for student's personal use.

1-Mouth covering/mask to stop the spread of Covid-19 while indoor in class or close to other students while on campus. (Mouth covering will be available for free)

PS: I provided general pricing from HEB online.

Spanish

Suministro Escolar

1 - Laptop proporcionada por la escuela completamente cargada (La escuela proporciona la computadora portátil y es obligatoria para que se presente todo el trabajo académico)

1 - Resaltador (paquete HEB de 4 a $ 1.97) para uso propio del estudiante para tomar notas.

1 - Bolígrafo o lápiz (durante el tiempo de examen se proporcionarán lápices. NOTA: LA MAYORÍA de los exámenes serán en línea / por computadora)

Tenga ena cuenta:

 el estudiante puede usar una espiral para guardar sus propias notas de estudiante. (se proporcionará un libro de composición para notas)

1 – Carpeta con puntas o clavos en el centro con bolsillos (HEB price for 0.37) para uso / organización personal del estudiante.

1 – Caja de Kleenex (HEB price $1.47) ( para la clase)

1- desinfectante de manos para uso personal del alumno.


1-Máscara / cubierta bucal para detener la propagación de Covid-19 mientras está en el interior de la clase o cerca de otros estudiantes mientras está en el campus. (Cubrir la boca estará disponible de forma gratuita)

 

Note: Proporcioné precios generals de HEB en la internet.
Last Modified on August 22, 2021