About Teacher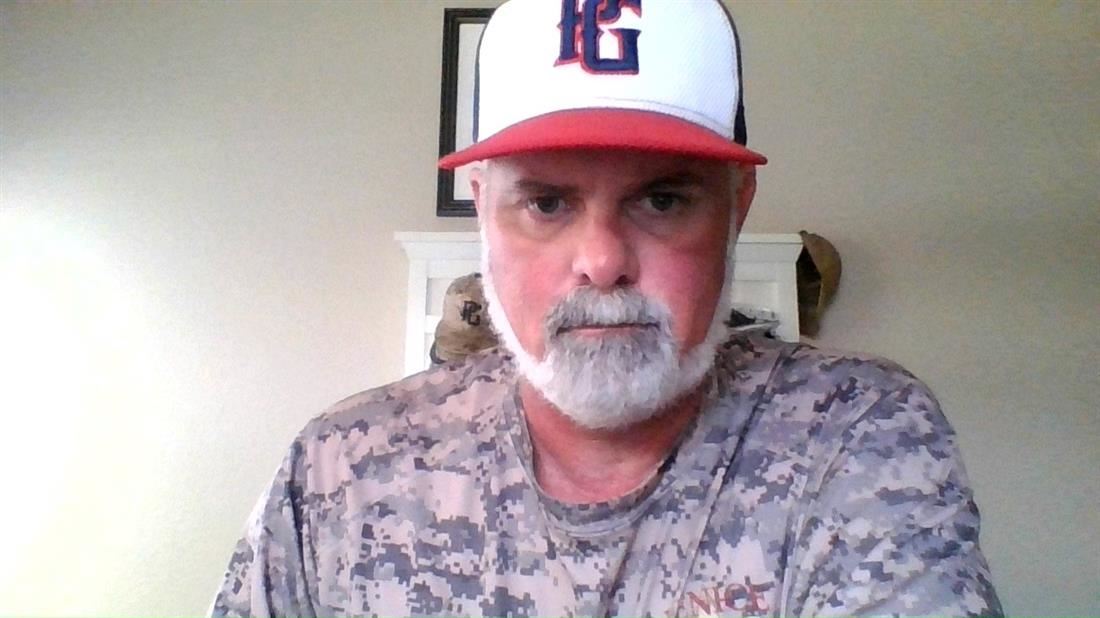 Phone: 512.393.6864
Email:
Degrees and Certifications:
Degree: Tarleton State University 1996, Bachelor of Arts, English Degree: Tarleton State University 1999, Master of Arts, History Certified Special Education Certified Social Studies
Mr.

Steven Lee

I was born in Houston on August 29, 1970 and lived in the town of Lake Jackson(about 20 miles south) until I was 7. My parents bought a ranch in Fayette County between the two small towns of Cistern and Muldoon. Muldoon had a post office and Cistern had a country store. I attended Flatonia ISD from 3rd to 9th grade. I transferred to LaGrange ISD and graduated in 1988. I grew up hunting and fishing and also helped out with the cattle and horses and other chores. By the time I was 14 I was driving around the various county roads that dissected the area in order to either hunt of fish. I have no siblings so it was just me as my parents both worked. My mom was the Senior Vice President of a savings and loan in LaGrange and my father was a certified welder that often worked out of state. The nearest real town was Flatonia which was around 20 miles away. Most of my friends lived in town so I had a lot of alone-time. It taught me independence and self-reliance and how to deal with challenges that living on a ranch entails.

After attending Blinn Jr. College, I transferred to Tarleton State University where I met my eventual wife and acquired two degrees. I also roped calves and rodeoed competitively so I brought my horse with me and roped throughout my college career. We moved back to the Austin area where my wife, Carolyn works as a dental hygienist in South Austin. I worked as a financial planner in North Austin for around three years and then decided to become a teacher. I went through the alternative certification process and interviewed for the Rebound teacher position. I was hired before I finished my certification and started in the fall semester of 2005 and I have been a teacher at Rebound ever since-15 plus years and counting.

We have three boys: Brycen, who attends Huston-Tillotson University in Austin and is a pitcher on the baseball team, Cullen, who attends Jack C. Hays High School and plays year around baseball, and my youngest, Madden who attends Barton Middle School and he plays year around baseball as well. So, odds are if we aren't at a baseball game somewhere in Texas or throughout the country, we'll be hunting or fishing.

I really enjoy teaching at Rebound. When people find out how long I've been there they are always like, "Wow, no way I could do that!" or "How have you put up with THOSE kids for so long!" My answer is always the same..."The bottom line is they're just kids who happen to be in trouble for something, but even so, they're still just kids." No doubt there have been some challenging times but the same can be said for any career. I can say with the utmost confidence that I get along great with my students and they with me. I'm easy going but I do demand effort above all else. If a students gives me effort in not only their schoolwork but in his behavior, I will do everything I can to help ensure their success so that they may leave Rebound and return to their home campus.

I do teach eight different history courses from 6th through 12th grade so there's a lot on my plate every week as I have to prepare for each course. I do my best to align my lessons, activities, and assignments with what teachers are doing at their home campuses. This way, when students leave Rebound, they'll be better prepared and pretty much on track with where they should be.

I look forward to many more years with this program and to the success of our students.