About Me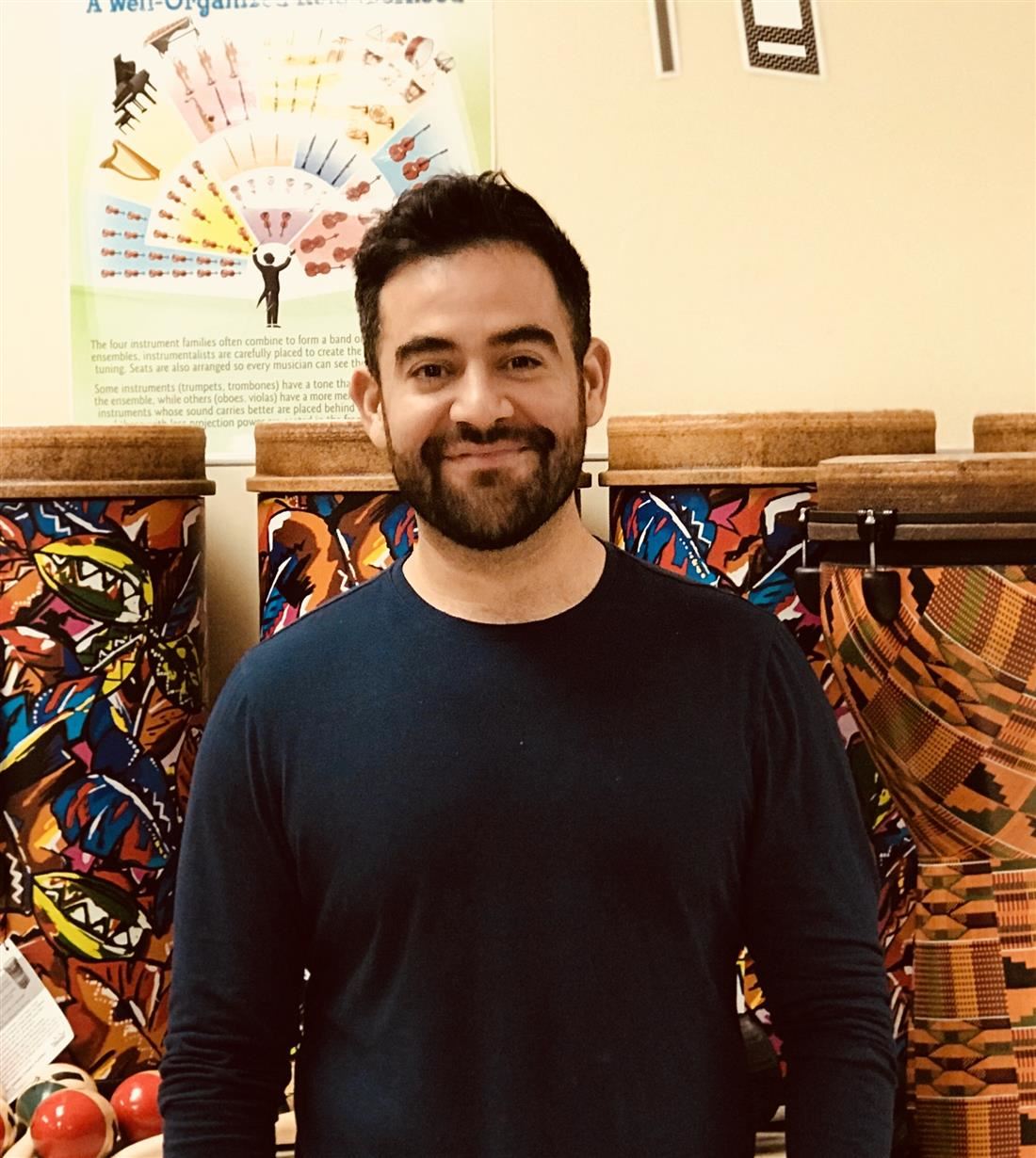 Phone:
Email:
Degrees and Certifications:
Bachelor of Arts in Music - Texas State University Texas State University Kodaly Certified Teacher
Mr.

Omar Diaz

Hi all! My name is Omar Diaz and I teach music at DeZavala Elementary.

I received my Bachelor's degree in Music at Texas State University in 2014. As a student, I was a member of the majority of music ensembles that the university offered. I have performed at the Montreux Jazz Festival in Switzerland and the Notre Dame Jazz Festival in Chicago with the award-winning Salsa del Rio.

As an educator, I received Kodály certification training at Texas State University in July of 2018. I was invited to present at the Texas Music Educators Association convention in 2017 with the authors of the book "Kodály Today". The presentation featured original movement activities created for my students to support music literacy concepts taught in the classroom. I received a grant from the San Marcos Education Foundation in 2017 for over $2500 to purchase 25 acoustic guitars. I have worked for three summers with Gabriela Montoya-Stier, renowned educator and author of "El Patio de Mi Casa", a book of 42 traditional folk songs from Mexico for children. In studying with her, I have implemented a wide variety of Mexican folk songs for our ELLs and campus as a whole.

Outside of the classroom, I have been a freelance musician in Austin for 12 years performing weekly with my salsa band. Through my work as a performer, I have been given the opportunity to perform with Keith Urban, Jose Galeano of the Grammy Award winning Grupo Fantasma as well as performances in Italy in 2012 and 2017. In 2018, I was awarded San Marcos CISD District Teacher of the Year.

When your children attend music class, they are performers, composers, visionaries and teammates. The music room is a positive environment where we are able to learn how to read, write and improvise music beginning in kindergarten. By the time they move on to Jr. High, they have been introduced to a wide variety of musical genres and instruments. They understand how to perform in an ensemble and have an excitement for music. I consider it a privilege to work for this campus and community, and my classroom door is always open!
Schedule and Conference

Planning - 7:45 - 8:35

3rd Grade - 8:35 - 9:25

2nd Grade - 9:25 - 10:15

Kinder - 10:15 - 11:05

1st Grade - 11:05 - 11:55

Lunch / Duty - 11:55 - 1:10

5th - 1:15 - 2:05

4th - 2:10 - 3:00