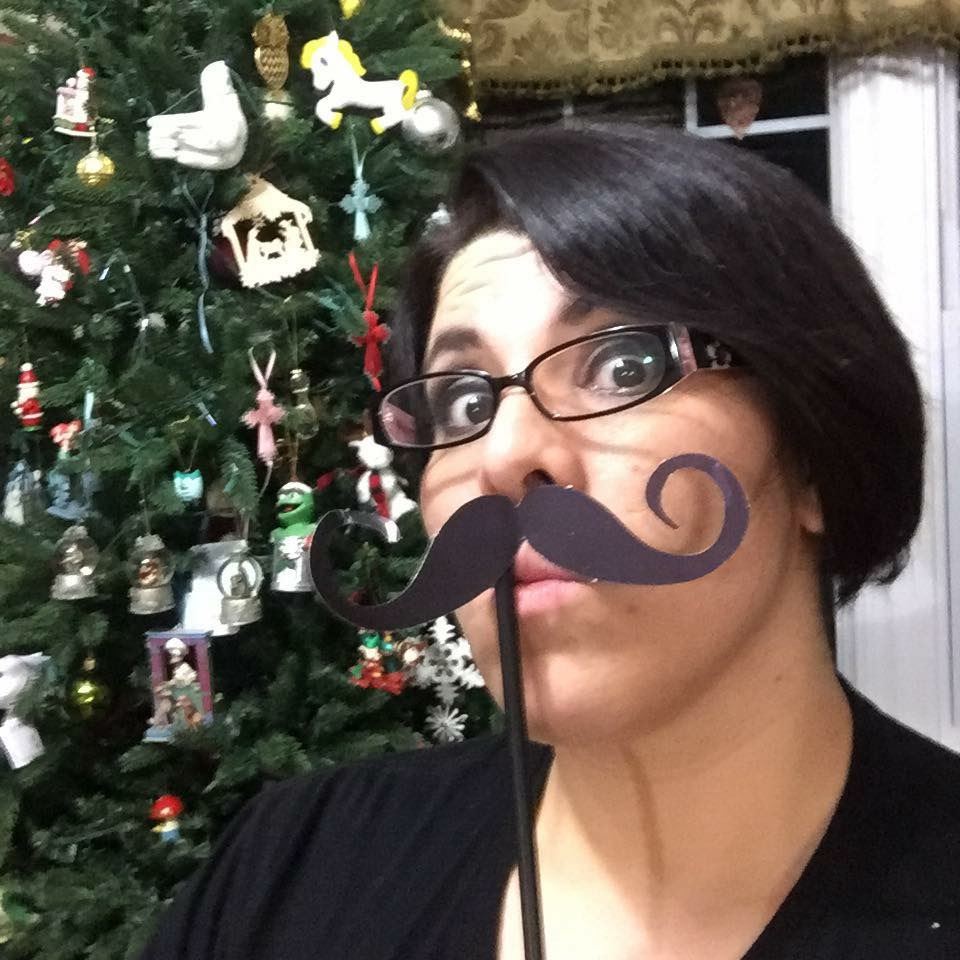 Phone: (512) 393-6250
Email:
Degrees and Certifications:
* B.A. in Criminal Psychology * Texas Teacher Certification * Bilingual Certification * MD in Science Education and Curriculum
Mrs.

Oli Ponce-McLaughlin

I was born in Mexico City on October 13th (don't worry about the year - I've always been young at heart!), but spent my childhood in Aguascalientes, Mexico. When I entered middle school my dad was asked to move to New York for work reasons, so I graduated high school from Webster Schroeder High in Webster, NY. My family is comprised of my dad, my mom and my younger sister, who happens to be a cosplayer for a living. She travels around the world and gets paid for it, which does NOT make me jealous at all. Seriously.

I have had a very fortuitous life, and this has given me the opportunity to travel to places like England and Japan (where I lived for a little while). I love traveling, studying languages and learning. Learning has been something that helped me proud of myself, and I do take pride in being a lifelong learner. I speak 4 languages (Spanish, English, Japanese and SEE), and am currently working on learning German. I also have a passion for science, particularly astronomy, so I give it my all to help kids develop an interest in science as well. I also like to draw, paint, cook and take road trips. Ever seen the Milky Way above a dark stretch in Arizona? Beautiful!

My approach to education stems from my belief that every child can succeed as long as we meet them where they're at and help them discover their own strengths. I want to be the teacher I needed when I was in school, someone who can help children take pride in who they are regardless of what they may struggle with, and guide them to taking ownership of their learning. I also believe that parents play an integral role in a child's education because, as awesome a teacher I am, what I do in the classroom will only perdure as long as a child's parents or guardians support their learning at home. You're the most important person in your child's life - own it! You're awesome!

(For the record, I have had the pleasure to teach fifth, first and now second grade.)

I look forward to working with your family this year. Let's rock this world!
Oli Ponce-McLaughlin: Folklórico and Astronomy Club Facilitator

* Conference time: 10:25 - 11:15

* Preferred method of contact: oli.poncemclaughlin@smcisd.net

* Please contact me ahead of time to schedule a meeting.

* While you are always invited to step into our classroom and observe and engage in our learning, it is very important that you contact me ahead of time to set a date and a time. I am required to notify the front office about any visitors to my classroom, and your help to do so is greatly appreciated!

* I will hold a monthly parent-teacher workshop to offer tutorials, Q&A sessions and tips to help your children at home. Please stay tuned for a schedule.