About Teacher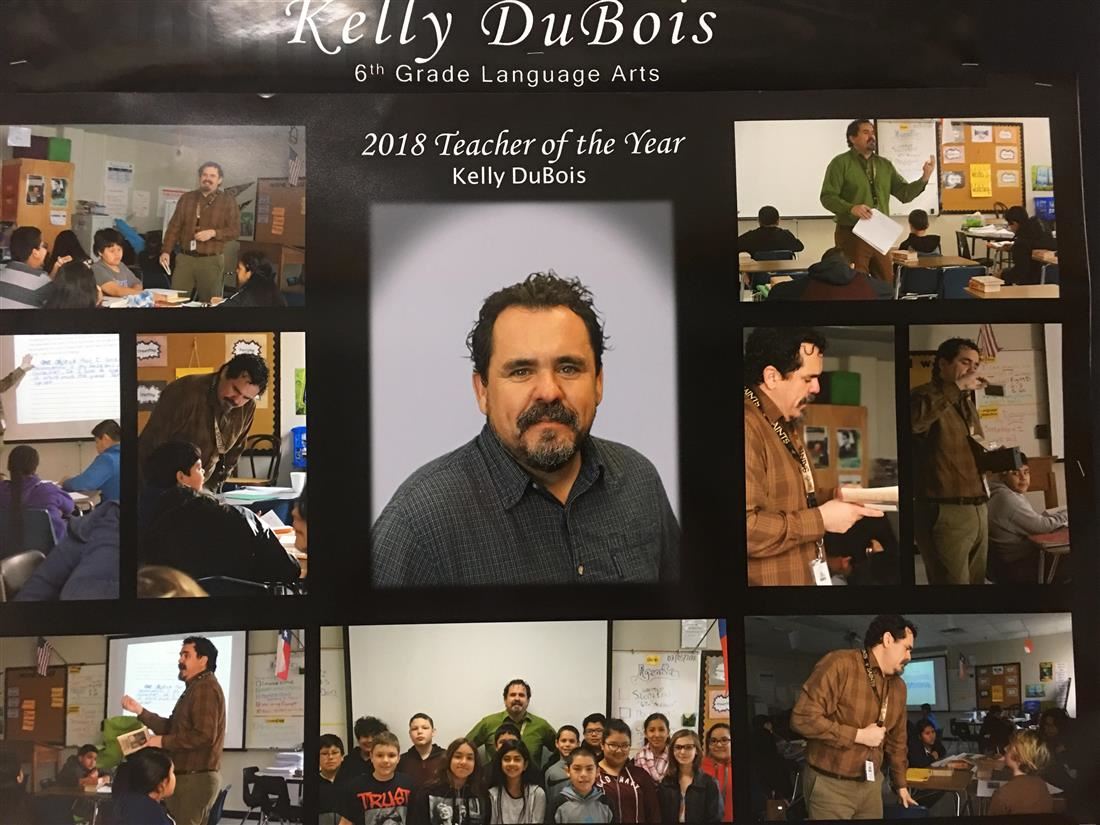 Phone: 512-393-6550
Email:
Degrees and Certifications:
Bachelor of Arts Mass Communications English University of Louisiana @ Lafayette Certifications: K-12 Special Education 4-8 Generalist 4-8 English Language Arts
Mr.

Kelly Wayne DuBois

My Educational Philosophy and Intent

I believe our main purpose as teachers is to help build a successful and prosperous future for each student that we educate. It is our responsibility to provide them with the life skills they need to survive in an ever-changing world, no matter what their personal obstacles. I believe that patience, determination, and a positive attitude are all fundamental to developing a successful student. As an educator, I will strive to establish a structured classroom where discipline can help foster self-advocacy while still making students feel comfortable and confident. I think it is pivotal to teach students to be compassionate, accountable for their actions, accepting of others feelings and emotions, and to treat each other with dignity and respect. These basic tenets will shape the character of my classroom as I combine technological innovation with traditional educational techniques to engage and inspire my students.

I recognize that each child is a distinctive individual who requires a secure, nurturing, and stimulating atmosphere in which to develop and mature emotionally, intellectually, physically, and socially. With this concept in mind, I will create a classroom environment that supports critical thinking and curiosity, recognizes value in every voice, and promotes diversity, equality, and the mantra that hard work really does pay off. If instilled at a young age, these qualities will permeate many aspects of a child's life and encourage positive decisions in challenging situations. In addition to helping children grow as individuals and as students, I am a firm advocate of helping students develop positive decision-making skills. I truly believe setting good examples to live by and teaching critical thinking skills are essential aspects of education that both complement and support academics.

My passion for helping others has brought me into this profession. Though new to the field, I am excited about the future and determined to become the best educator I can. Through further training, education, and a drive to expand my current knowledge with regard to the special education field, I can make a promise to any school district and to myself that I will diligently and passionately teach students with special needs and disabilities in a legal and ethically responsible framework. Additionally, I am committed to bringing innovative ideas to the classroom and to promoting academic as well as social development.

Having several mild learning and behavioral disabilities from a young age, I have direct experience with how understanding, perseverance, patience, and self determination can help students overcome learning obstacles. Overall, my academic journey has been long and difficult, and I am very proud of my accomplishments. I believe that I am a living testimony, an inspiring role model, and an outstanding mentor to all students with learning disabilities. This confidence and passion will help my students surpass all expectations.