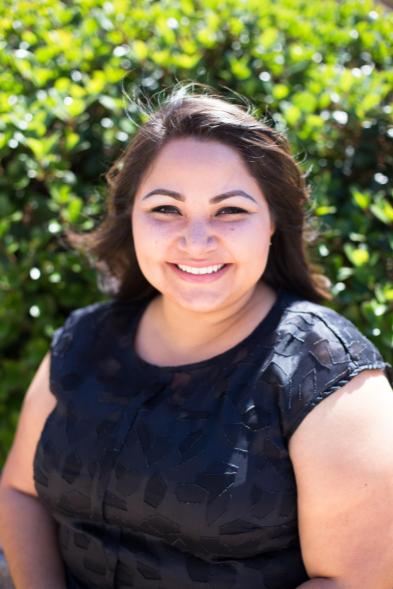 I am so thrilled to be the Information Literacy Specialist at DeZavala Elementary! I joined the DeZavala team in May 2018. I first joined San Marcos CISD in January 2012 as the Instructional Technology Aide at Goodnight Middle school. In August 2012, I joined Bowie Elementary as a Bilingual Teacher.

As a San Marcos native, I am a proud product of San Marcos CISD. I graduated from San Marcos High School in 2005. After, I went on to study at Brown University in Providence, Rhode Island where I double majored in Economics and Political Science in 2010. As a lifelong learner, I pursued a graduate degree from Texas State University and earned a Masters in Business Administration in August 2015.

In my role as a bilingual educator, I have worked with a number of students with diverse backgrounds and needs. In this role, I have had the ability to develop, design, and deliver instructional lessons that utilize a broad range of appropriate differentiated techniques and strategies addressing all aspects of communication that develop each student's ability to read, write, speak, and listen in all content areas. I have also filled a number of leadership roles on my campuses such as creating and delivering professional developments for my colleagues, supporting new teachers as both a mentor and lead campus mentor, a member for the Campus Improvement team and have previously served on the district curriculum council. In fact, I received the '2016 Bowie Elementary Teacher of the Year' award due to my strong leadership, work ethic, and natural ability to build positive relationships with parents, teachers, support staff, and students.

During my time away from the classroom and library, I love to read, bake, and paint. I also love spending time with my husband, John, and daughters, Daniela and Anahi.