District 3 Trustee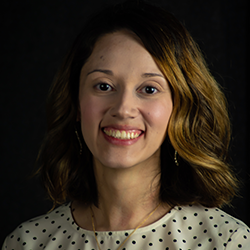 Phone:
Email:
Degrees and Certifications:
Mayra Mejia

Term Ends: 2023

Mayra Mejia was elected to the school board in November 2020. She has five years of experience working with students and budgets in higher education. She has always had a passion for education and loves helping students achieve their goals.

Mayra grew up in La Porte, TX where she had great educator mentors that helped shape her career. She attended Texas State University and earned a B.A. in Electronic Media in 2010 hoping to be in the radio industry and teach journalism as well. She returned to Texas State and earned her Master's in Secondary Education in 2014.

While attending college, she worked as an A.V.I.D. tutor for La Porte ISD and San Marcos CISD. Furthermore, she was also a graduate instructional assistant at the College of Education, where she helped create and administer exams; maintain gradebooks; teach classes, and communicate important information and upcoming deadlines to students. Currently, she works as the Student Publications Coordinator at Texas State for the student-run newspaper, The University Star. Her main job duties are to provide support; maintain budgets; supervise students, and oversee all advertising for The University Star and local businesses.

Mayra believes that education makes a difference in students' lives by helping them succeed in college and in life post graduation. She knows the challenges of being a first generation student coming from a working class family and hopes that she can help by voting on new resources that will help students succeed with their education and improve communication with parents/guardians and teachers. During her spare time, Mayra enjoys working out; traveling; baking; watching Hallmark Christmas movies; and hanging out with family and friends.

You can follow Mayra on Twitter (@Mayra4smcisd) and on Facebook!